Finding the exact location of a place can be a bit difficult. Google Maps has made life easier to a great extent but finding remote locations can sometimes be tricky. What3words aims to solve that in its own unique way. If you have seen ads of What3words splashed across newspapers and are wondering what it is and how it works, we have got you covered. Here we explain what is What3words, how it works, and whether it is useful or not. Read on:
What is What3words?
The folks at What3words say that they divided the world into 3-metre squares and gave each square a unique combination of three words. For instance, Rashtrapati Bhavan in New Delhi becomes "Chaos.Towers.Impeached". Well, that sounds a bit ominous, doesn't it? Or take Gateway of India in Mumbai which becomes "Holiday.Surprise.Design". These three unique words can be shared with others through WhatsApp, Facebook, Twitter, Email or you can simply copy the words and share.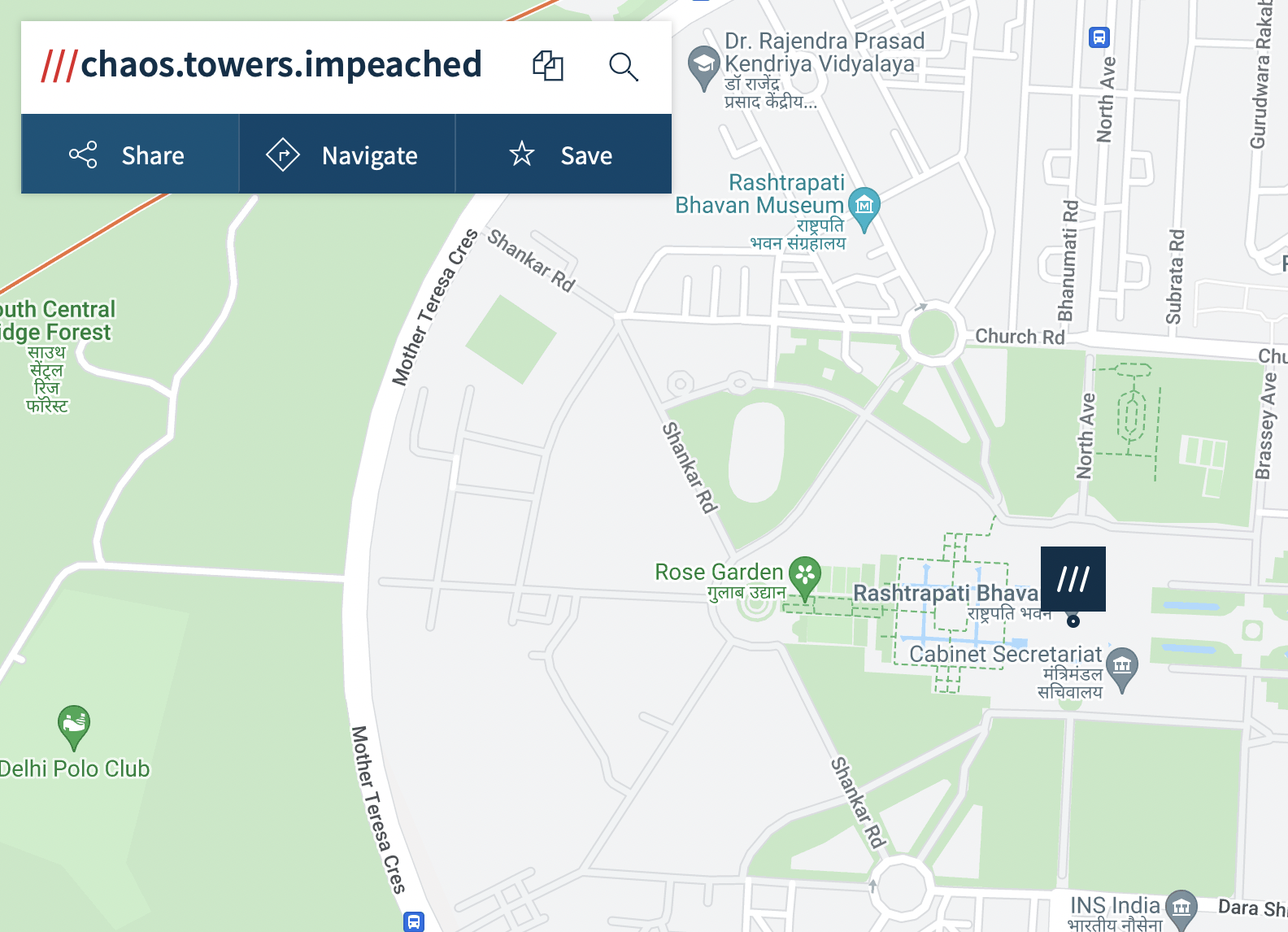 How does What3words work?
Simply put, What3words is a digital geocoding system. What3words doesn't just use addresses but entire locations that is marked in three by three metres squares and assign three unique words to it — hence the name What3words. What3words uses a satellite map for users to make it easy to use and understand. It is not a Google Maps rival as it will not help you with navigation to any particular address. You can use the coordinates — or the three words it generates — and share it with others who can then use Google Maps, Apple Maps or even Uber Maps to find the exact location.
If it's not a navigation app or similar to Google Maps then what is the use for it?
The idea behind What3words seems to be around locations and not navigation. It has made a unique location system for various places all over the world. What happens on Google Maps is that at times you don't get the exact location of a specific address. What3words changes that — especially in rural areas where it might be difficult to have sign boards or areas which haven't been mapped. While if you search for popular addresses, Google Maps will give you more or less precise location, it might not do so if you want to search an exact location for, say inside a park. If you are in Lodhi Garden, Google will tell you where Lodhi Garden is. But What3words will be able to tell you where exactly are you inside Lodhi Garden. Or if you live in a huge condominium that has multiple gates to enter and exit and you want food delivered. Through Google Maps, you will be able to share the location of the condominium but not which gate you want the delivery person to come to. What3words changes that and can pinpoint the exact location by sharing just 3 words. The service, or the app, can be used in emergencies as well if someone is lost in a remote area or a national park.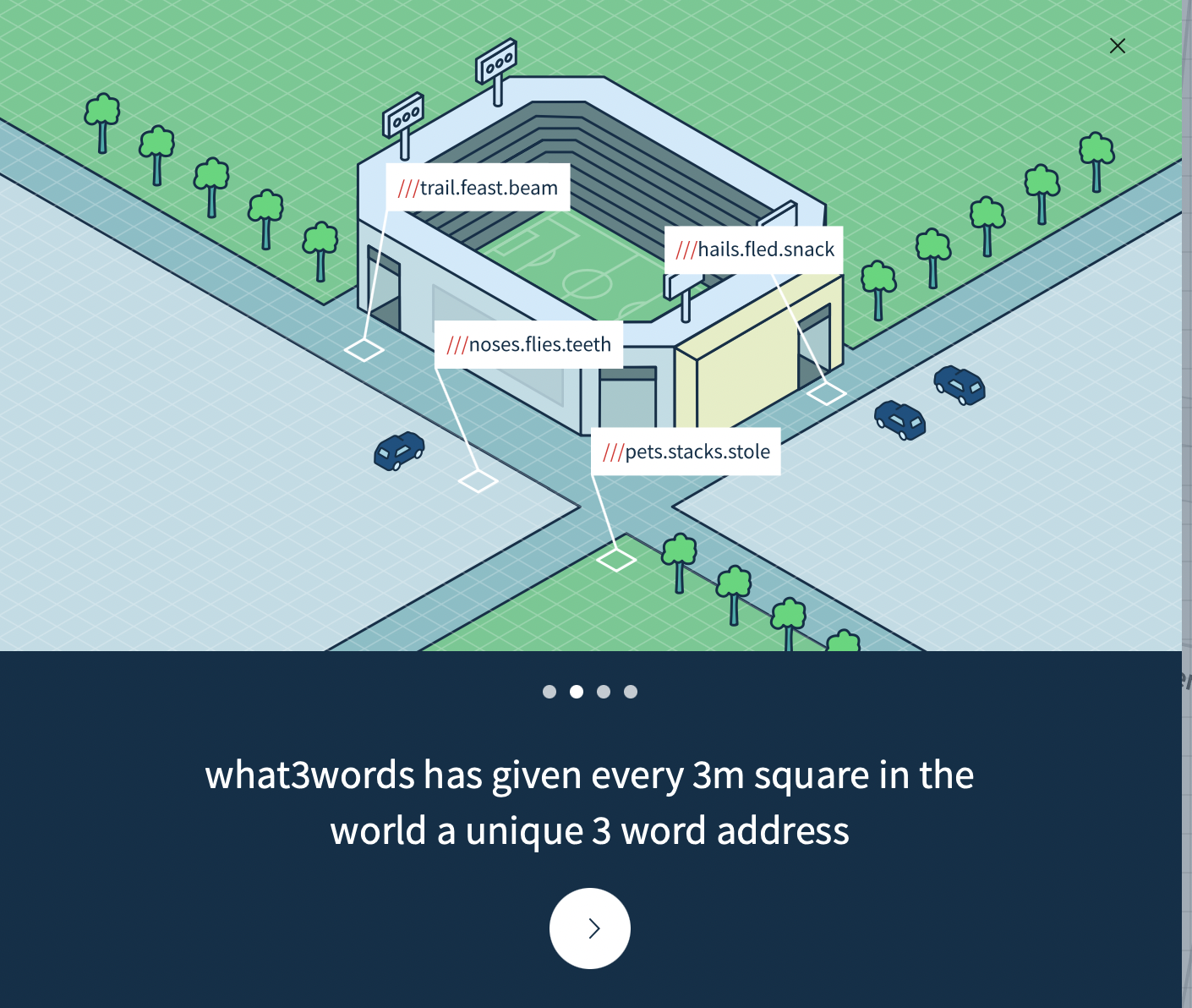 What is the public case use of What3words?
While for most people, it might not come in handy on a day-to-day basis, its usage can be helpful for a lot of businesses. Take the case of Domino's. What3words has been added to the Domino's Pizza Global Online Ordering (GOLO) platform, used by international franchisees to offer online ordering. Using a what3words address means deliveries can be made to the customer's exact location; whether it be a front door, side entrance or garden gate. It works both ways — beneficial for the customer as well as the delivery executive. For the customers, the food arrives faster, delivery ETA's are more reliable and there is no need to answer calls from lost drivers to provide additional directions. For the pizza delivery expert, the delivery is smooth and less stressful: no need to drive up and down the road searching for the correct location.
BVG India, an integrated services company, uses What3words with the Maharashtra Government's emergency medical ambulance services MEMS Dial 108. What3words is also used in Tata Motors and Mercedes Benz vehicles in India.

Where is What3words available?
What3words can be accessed for free via an app on iOS and Android, and on its online map. The technology is available in 50 languages including 12 South Asian languages: Hindi, Marathi, Tamil, Telugu, Bengali, Kannada, Nepali, Urdu, Gujarati, Malayalam, Punjabi, and Odia. The technology also accommodates users without the mobile app – call handlers can share an SMS with a link to what3words.com, so the caller can recite the corresponding what3words address displayed to convey their exact 3m x 3m location.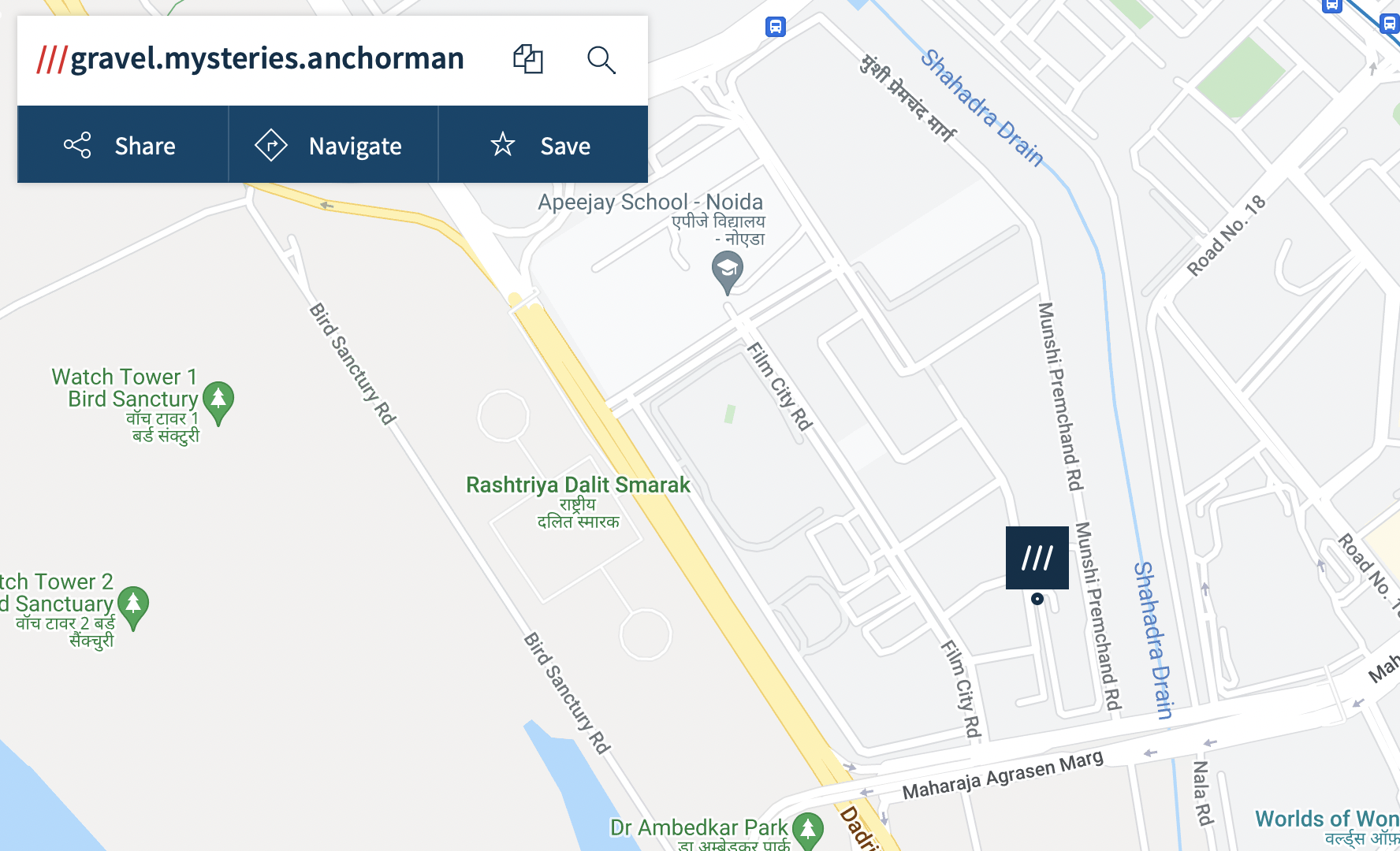 How to use What3words?
You can use What3words on the app or through its website. If you want to use What3words on an app, then these are the steps to follow:
Open the app. Enter a place name or street address into the search bar and choose the correct result.
Switch to satellite mode and zoom in until you see the grid. Tap on a square to see its what3words address.
Tap the icon above satellite mode to view your current location.
If your GPS accuracy is low, switch to satellite mode.
Zoom in until you see the grid and tap the correct square. Do keep in mind it really doesn't Zoom as much as Google Earth.
If you want to get directions to the address then enter the what3words address in the format "word.word.word".
Select the correct result, tap Navigate, then choose your preferred navigation app (Google Maps, Apple Maps)